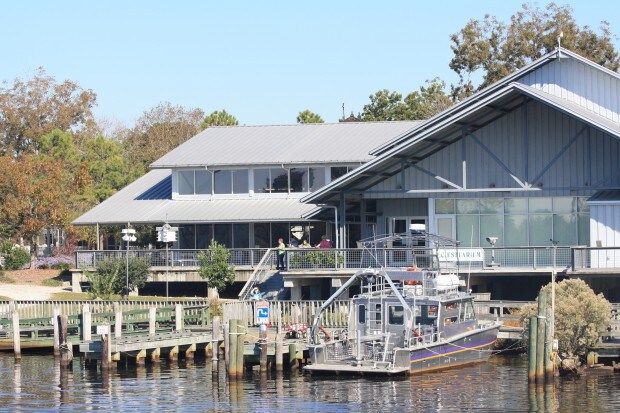 Little Washington is a town of firsts, including being the first city to be named Washington. Did you know the first Estuarium in the world is in Washington? The Estuarium describes North Carolina's estuaries and how they have shaped the history and culture of this region. When opened in 1998, it was the first "Estuarium" in the world.
Estuaries form where rivers meet the sea, blending fresh and salt waters into thriving ecosystems that are essential nurseries for thousands of species of fish and shellfish -- including over 90% of those we eat as seafood. North Carolina has more estuarine waters than any other state, except Louisiana. The Albemarle-Pamlico Sounds form the second largest estuary in the US, with over 200 exhibits describing our vital estuaries and coastal rivers.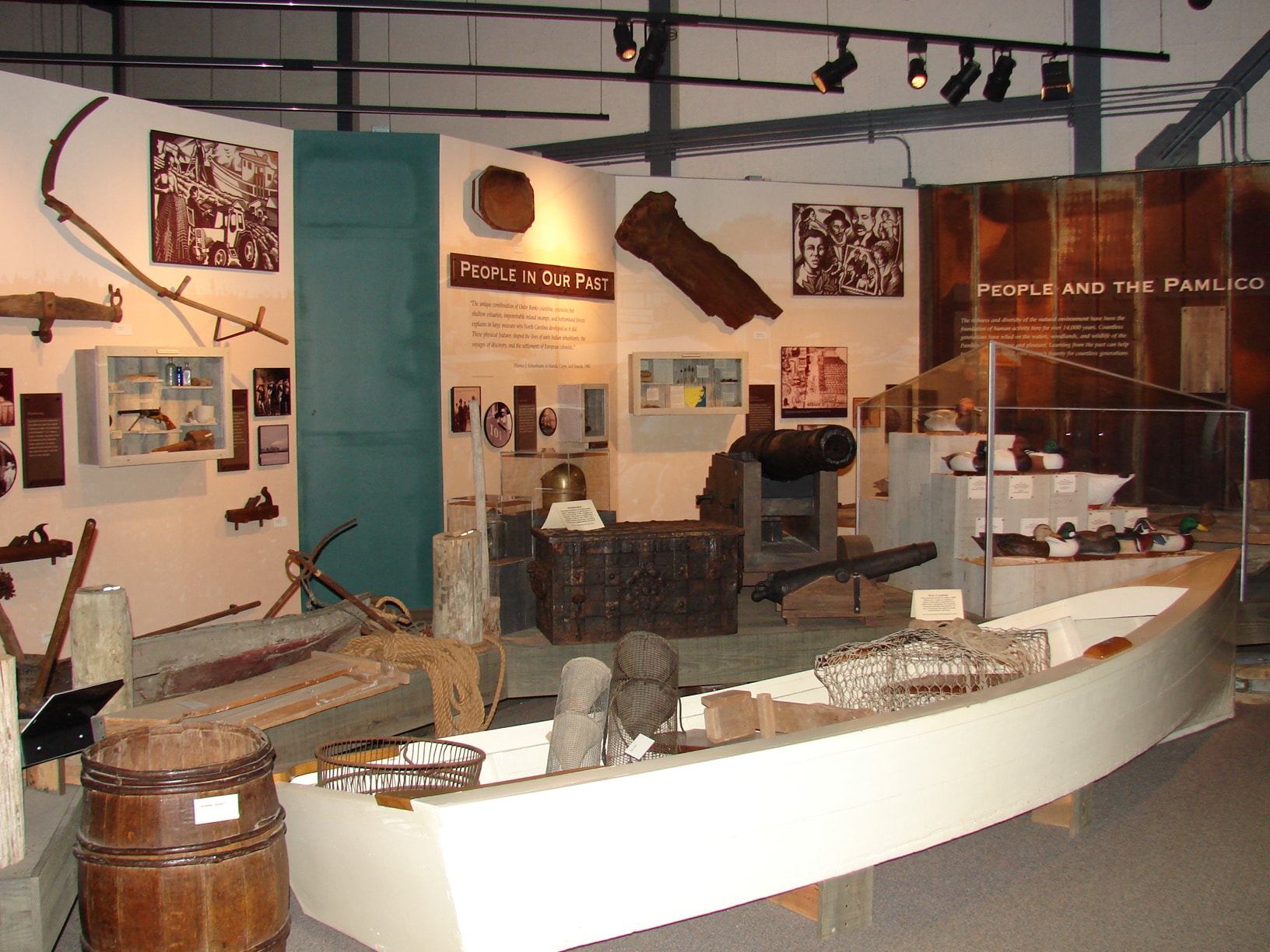 These exhibits include aquariums with crabs, alligators, and other estuarine life, fun and fascinating artwork and videos, hands-on interactive displays, artifacts from life on the Pamlico River, explorations of hurricanes, stewardship, and estuary health, and special programs on natural and cultural heritage throughout the year.
The Estuarium is open from 10 a.m. - 4 p.m. Tuesdays through Saturdays.
Adults: $5.00
Children (5-17): $2.00
Children under 4: FREE
(252) 948-0000
estuarium@embarqmail.com or pfsestuarium.inapp.mobi/