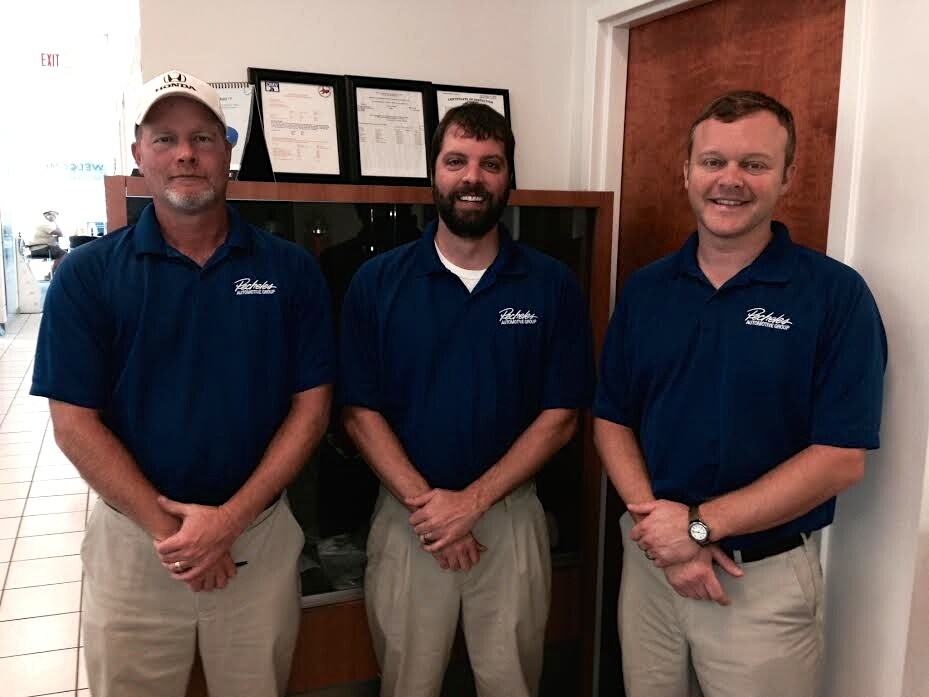 The Service Department at Pecheles Honda is second to none. Most customers are greeted by name as soon as they open their car door. We talked with our Service Manager Chris Carmichael about how the award winning department works.
The team up front: Chris, Courtney and Brian, rely on building relationships with their customers. "It's all about relationships," says Chris. "We build relationships by explaining clearly what their Honda needs to remain safe on the road, therefore allowing our customers to make informed decisions based on their needs, and budget."
Pecheles Honda currently holds the prestigious
"

Fixed First Visit
"

and
"

Customer Service Experience
"

awards, which are won on the basis of customer feedback.
"

We're proud of what we do, from the factory trained technicians in the back, to our crew who details your car, to Courtney, Brian and me, who greet you and figure out your needs up front. We have the best service team around.
"

Along with an extensive parts and accessory inventory, Pecheles Honda is proud to service your Honda or any other model vehicle you own. Give Chris, Courtney or Brian a call at 252-637-4300, or you can schedule online at PechelesHonda.com.