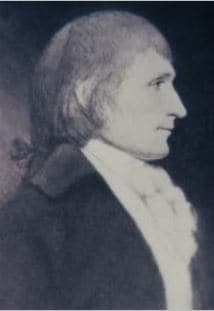 Richard Dobbs Spaight -- born in New Bern in 1758 -- served as a delegate at the Federal Constitutional Convention of 1787. During this time, he acted as a prominent North Carolinian advocate for the ratification of the Federal Constitution.

In 1801, John Stanly -- a New Bern Federalist -- took Spaight's House seat, while Spaight joined the North Carolina Senate. As senator, Spaight missed many votes and usually blamed his poor health for his absences, and Stanly repeatedly accused Spaight of malingering. After months of antagonism between the two men, they agreed to a duel, which was held on September 5, 1802. On the fourth fire, Stanly hit Spaight, who died the following day.
His grave is located on Brice's Creek Road.